2018 Annual Meeting
OU Federal Credit Union will hold its 2018 Annual Meeting on Thursday, April 5, 2018 at the Lindsey branch of the credit union beginning at 6:00pm.
The following candidates are seeking election/re-election:
Kevin Blake
Kevin Blake is currently a Director to the Associate Vice President at the University of Oklahoma. Before devoting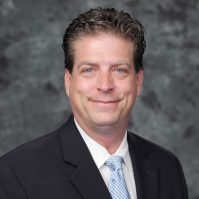 his work fulltime to the University of Oklahoma, Kevin served as Administrative Director of IT at DeBartolo Inc. whose clients included ESPN, Fox Sport News, NHL, Thistledown, and Remington Park Racetracks. Kevin has written and published various research articles for the Journal of Business Communication and Sage Publishing.
Kevin holds a Master of Arts (M.A.), Organizational Communication and Business, Communication & Technology, B.C.P from the University of Oklahoma and a Bachelors of Art (B.A.), Journalism, also from OU. Kevin has been a member of OU Federal Credit Union since 2016 and has served on the credit union's Supervisory Committee since April 2016.
Justin Davis*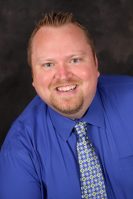 As Managing Director of IT Services for OU, Justin oversees primary operational support and services functions, and oversees change management and operational communications for OU IT. Additionally, he is responsible for developing and delivering
services in the OU IT Service Catalog. Justin leads a team of 80 full and part-time employees that focus on user support through email, walk-up, telephone, and social media. Justin has a Bachelor's degree in Management Information System and a Master's degree in Administrative Leadership from OU.
Justin grew up in Bixby, Oklahoma, and graduated from Bixby High School in 2001. He moved to Norman in 2003 to complete a Bachelor's degree in Management Information Systems (2006). In 2005, Justin began his career at OU as the Technology Strategist for the College of Architecture.
After 8 years with the College, Justin accepted the position of Managing Director of IT Services in October 2012. In his free time, Justin enjoys spending time with his friends and family, volunteering in his community, and is currently on the Management Committee for the Cleveland County Christmas Store and the Board of Director's for the OU Federal Credit Union.
R. David Shirley*
David has been a member of the OU Federal Credit Union for many years, and has served as the Chairman of the Credit Union's Board of
Directors.  David retired as the Bursar at the University of Oklahoma in 2001 where he had been employed since 1968.  Mr. Shirley remains an active volunteer with the University of Oklahoma's Sooner Club.
David has been very active in the community by serving on the Board of Directors for the Citizen's Advisory Board of Norman, and for Big Brothers/Big Sisters of Cleveland County.  David has served as president of the Norman Sooner Rotary Club and is the Centennial District Governor elect (2004-2005) for Rotary District 5770.
David is also a Trustee of Purcell Municipal Hospital where he serves as Chairman of the Board. David lives southwest of Norman has a son and a daughter, Chad Lindsay and Ashley Rial both of Norman, and three (4) grandchildren.